Only released in EOL distros: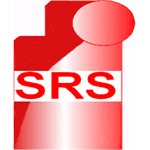 About SRS
SRS (Multi-Role Shadow Robotic System for Independent Living) is a european project founded by the european commision dealing with semi autonomous teleoperated robots for elderly care. For more details see http://srs-project.eu/.
Robot demonstrators
Care-O-bot 3 is used as a demonstrator within this project.
If you have Care-O-bot related questions or discover Care-O-bot specific problems please contact us via the Care-O-bot mailinglist.
Tutorials
Tutorials can be found on the Tutorials page.
Components
| | |
| --- | --- |
| Decision making | |
| Mixed reality server | |
| Knowledge base: | |
| Grasping | |
| Simple scenario | |
| Human sensing | |
| Private User Interface | |
| Local User Interface | |
| Assisted arm navigation | |
| Interaction primitives | |
| Environment model | |
| Environment perception | |
| Object Recognition | |
| Spacenav Teleop | |
| Arm Navigation Tests | |
| Assisted Arm Navigation | |
| Assisted Arm Navigation UI | |
| Assisted Grasping | |
| Assisted Grasping UI | |
| Env Model | |
| UI BUT | |
| User Test Package | |